Calvin Klein responds to backlash over Bella Hadid, female robot kiss
Calvin Klein has issued an apology after an advertisement featuring supermodel Bella Hadid and Internet-famous female robot Lil Miquela kissing and embracing sparked backlash.
GUCCI, BALENCIAGA, SAINT LAURENT, ALEXANDER MCQUEEN BAN MODELS UNDER 18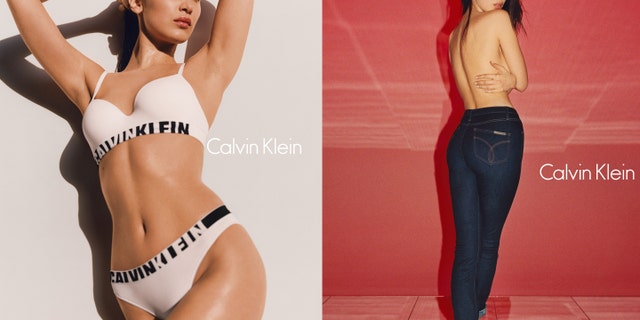 The controversial "My Calvins" campaign drew almost immediate criticism after it was put up last week, with many claiming the brand could have used LGBTQ+ models for the kiss and accusing Calvin Klein of "queerbaiting," faking a same-sex romance to appeal to a LGBTQ+ audience.
CLICK HERE TO GET THE FOX NEWS APP
However, some defended Calvin Klein's 30-second ad, agreeing that the brand had been a supporter of the LGBTQ+ community in the past and pointing out one of the women featured is actually a robot.
Despite the debate, Calvin Klein issued a response amid concerns over the ad, stating the campaign was to "promote freedom of expression for a wide range of identities" and said the company "sincerely regret(s) any offense we caused."